Shams Charania provides update on Bradley Beal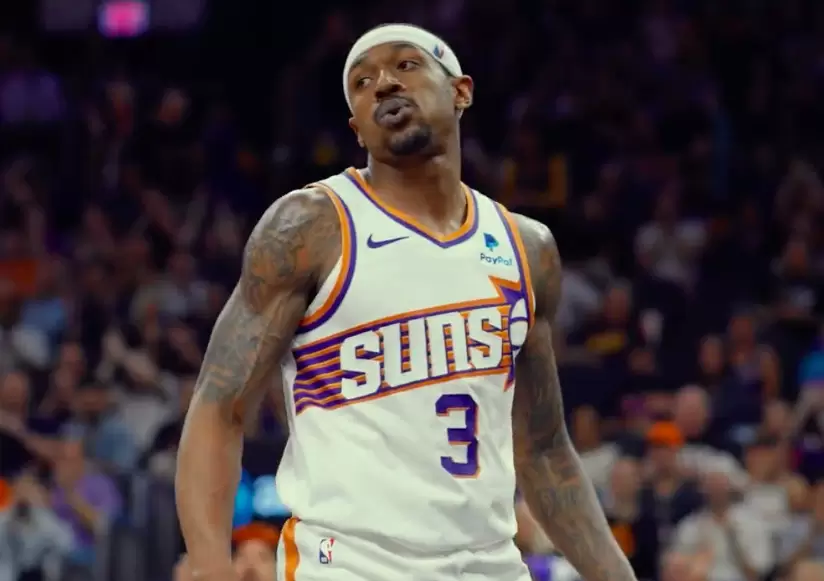 Phoenix Suns' new acquisition, Bradley Beal, is facing setbacks as he grapples with a persistent back issue, limiting his appearances in the current NBA season.
"The back is a tricky thing. It's discomfort, tightness—day-to-day challenges," shared NBA insider Shams Charania during a recent episode of Run It Back.
The star guard, who joined the Suns in a high-profile trade, has been in action for only three regular-season games, showcasing his skills despite the nagging injury. Beal's performance has been noteworthy, averaging 17.3 points, 5.3 rebounds, and 3.7 assists in 28.7 minutes per game.
In an exclusive update, Charania provided more information into Beal's status. "Bradley Beal will be reevaluated in three weeks," Charania disclosed.
"He's been dealing with a disc issue in his back, suffering it in training camp. Despite multiple MRIs and exams revealing no major structural problems, Beal has battled discomfort and nerve irritation down his legs from the back issue."
The Suns are managing Beal's condition strategically. Rather than subjecting Beal to daily uncertainties and potential performance fluctuations, the team opted to shut him down temporarily.
"They're not playing for November, December, they're playing to try to be in May and June. So this is the decision they made for Bradley Beal," Charania explained.
For the Suns, the focus extends beyond the early months of the season. The decision to sideline Beal temporarily aligns with the team's long-term objectives, prioritizing his health and readiness for the critical stages in May and June.