Germany makes it rain from downtown to stay undefeated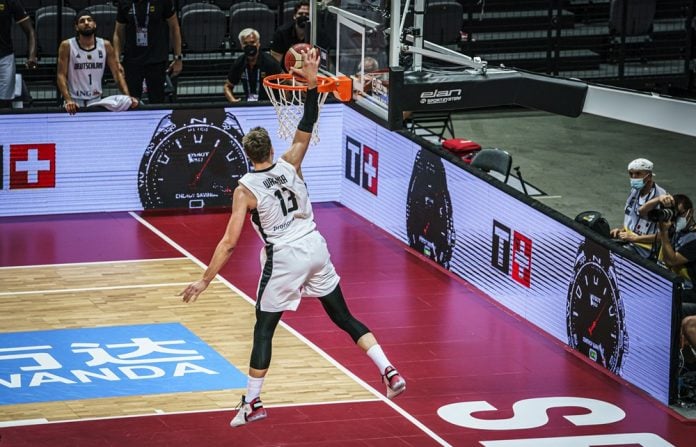 A scorching-hot Germany edged closer to securing a spot in the Quarter-Finals of the FIBA Basketball World Cup 2023 by defeating Georgia in the Second Round with a commanding score of 100-73 at the Okinawa Arena on Friday evening.
Maodo Lo led the charge with an impressive 18 points, all of which came from a flawless 6-of-6 shooting performance from beyond the arc.
Germany as a team connected on a remarkable total of 20 three-pointers, ranking as the second-highest number of threes made in a World Cup game in history.
This victory propels them one step closer to earning a ticket to Manila for the Final Phase, set to commence on September 5.
Dennis Schroder contributed 16 points and 7 rebounds to the victory, while Moe Wagner provided 14 points, 6 rebounds, and 5 assists.
Andreas Obst added 12 points, with Daniel Theis and Johannes Thiemann each contributing 11 points, making it a total of six players who achieved double-digit scoring in this impressive win.
The win should serve as a solid warmup against Luka Doncic and Slovenia on Sunday night, which will be a rematch of their EuroBasket encounter last year.
"He's [Doncic] just an unbelievable basketball player who has tremendous passion for the game," said Gordie Herbert, Head Coach of Germany.
"I like watching him play. How are we gonna guard him? I thought we had a pretty good game plan last year in the EuroBasket and he had [36] on us. At this time, I really don't know. Our focus was one hundred percent on this game."
Watch the game highlights between Germany and Georgia in the First Round of the FIBA Basketball World Cup 2023: