Lakers, Suns among teams in the mix for Bojan Bogdanovic?
John Gambadoro: Phoenix being good does work against them in competing for players as their 1st-round pick(s) are not expected to be as good as others. In the case of Bojan Bogdanovic, the Suns, Lakers, Mavs & Knicks all have interest with draft picks & expiring contracts the key to a deal.
Source: Twitter
What's the buzz on Twitter?

Jorge Sierra @hoopshype
#Eurobasket Day 8
MVP: Bojan Bogdanovic
Best non-NBAer: Vojtech Hruban pic.twitter.com/pAd61pZyB4 – 4:50 PM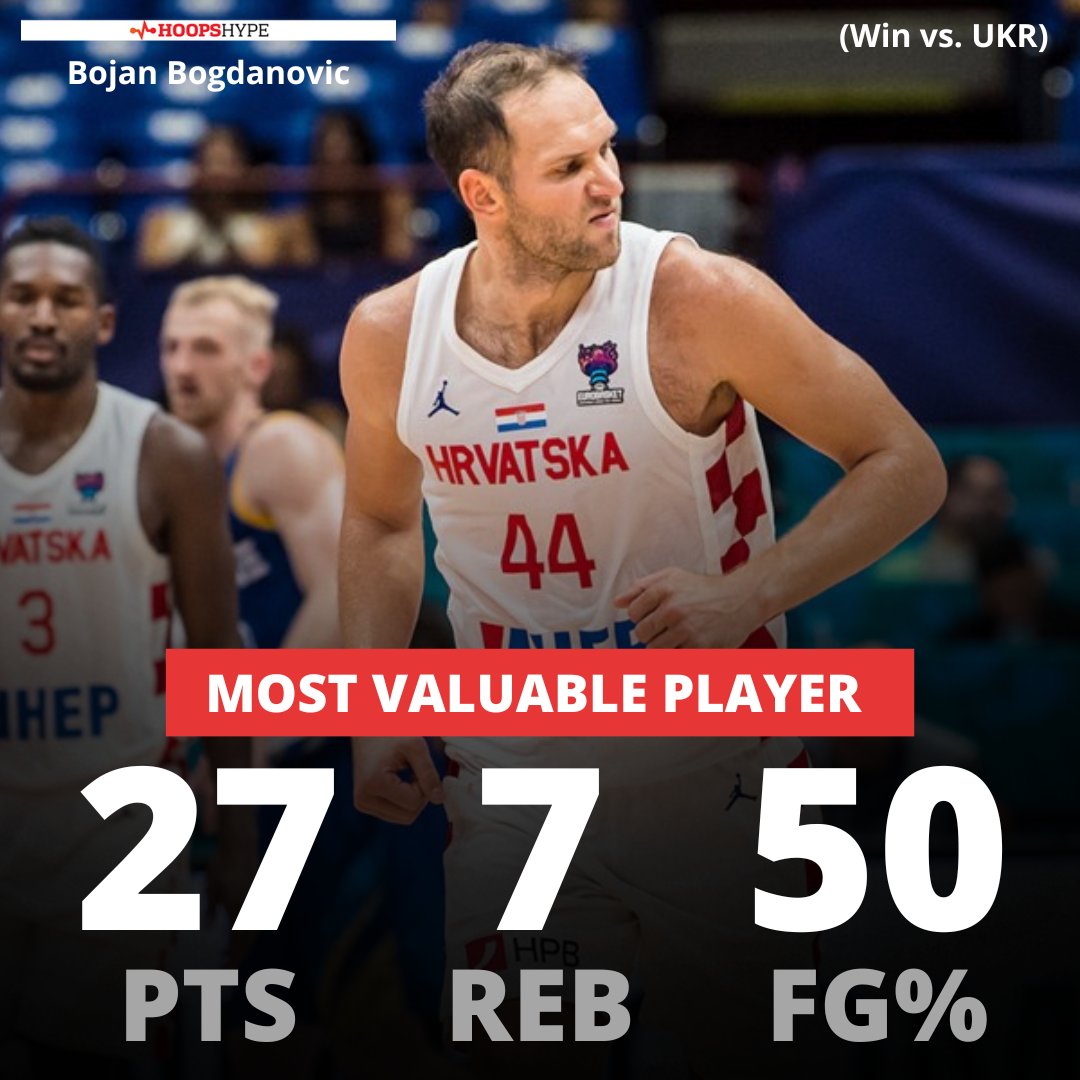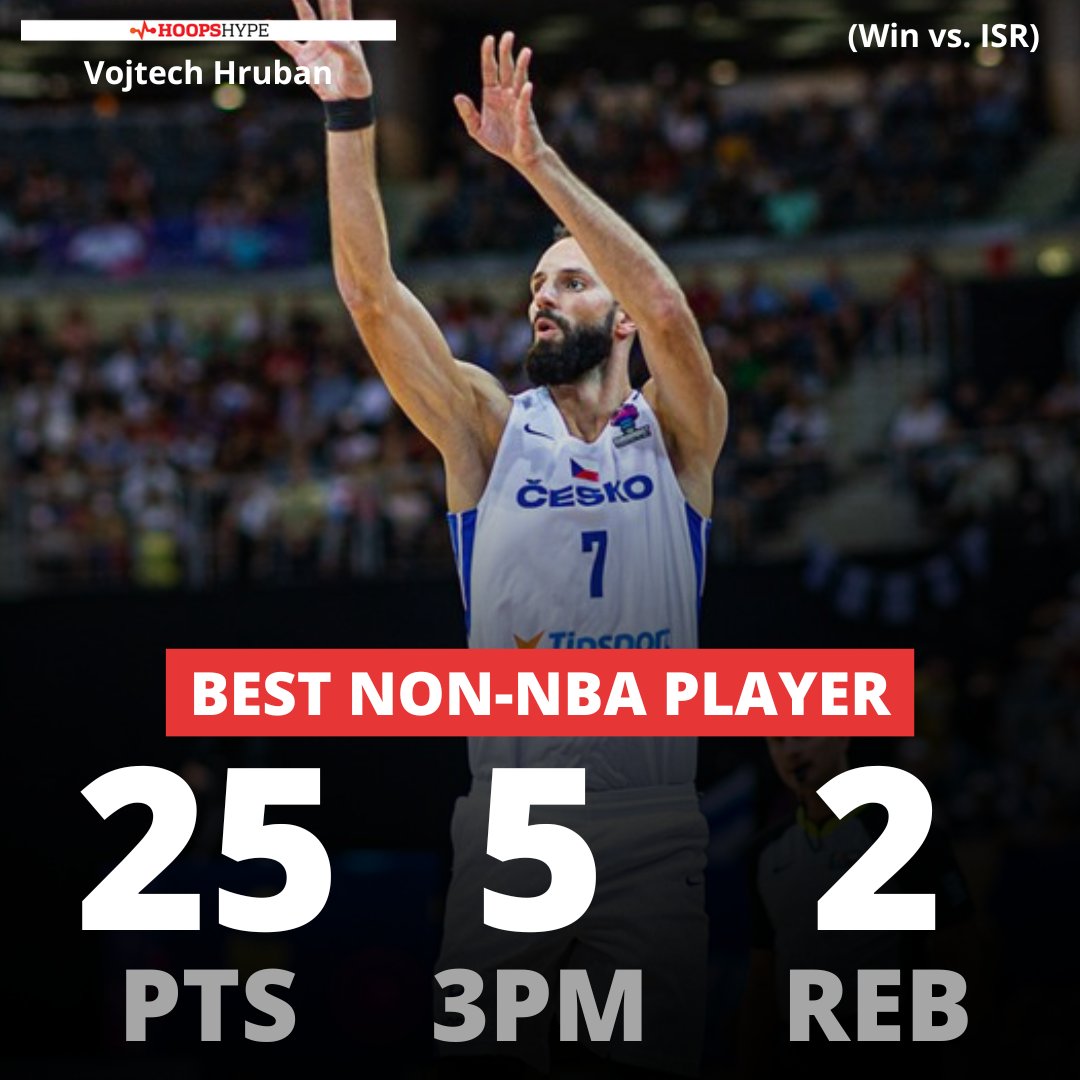 Ira Winderman @IraHeatBeat
ASK IRA: Could Bojan Bogdanovic emerge as a Heat compromise answer at forward? sun-sentinel.com/sports/miami-h… – 11:16 AM
BasketNews @BasketNews_com
🇭🇷 Bojan Bogdanovic reminded about himself against Ukraine 💥
27 PTS
4/5 3PT
7 REB
3 AST
28 EFF
W – ✅
#EuroBasket pic.twitter.com/ZjmINmnAht – 10:08 AM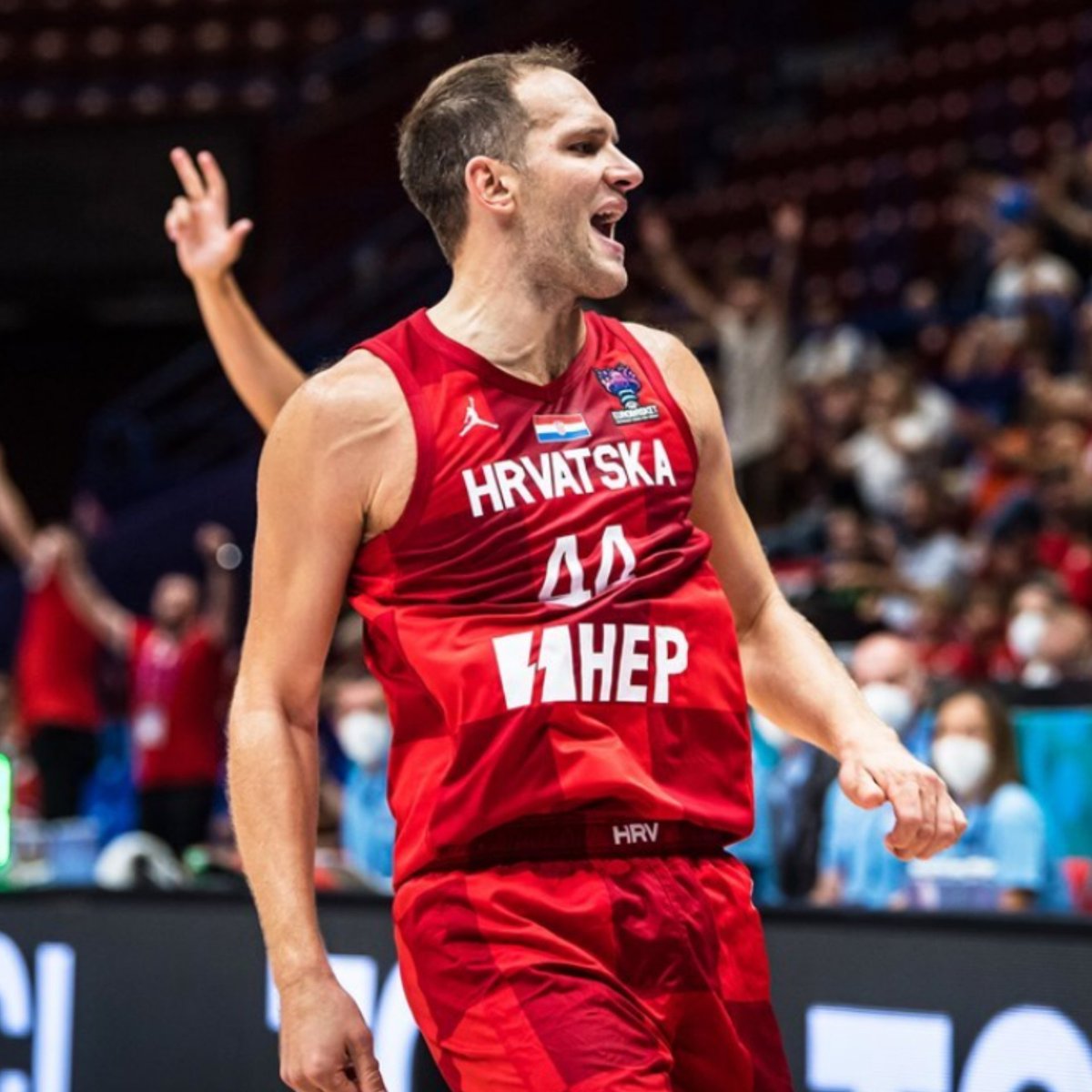 BasketNews @BasketNews_com
🇭🇷 Is Bojan Bogdanovic the most underrated player in this EuroBasket? 💪 #EuroBasket
pic.twitter.com/F6mLtC3eHY – 9:45 AM

Ira Winderman @IraHeatBeat
Could Bojan Bogdanovic emerge as a Heat compromise answer at forward? Latest "Ask Ira" at sun-sentinel.com/sports/miami-h… plus more. – 8:07 AM

David Locke @DLocke09
Italy advanced to round of 16 with win over Croatia. Simone Fontecchio had 19 points each for Ital. Bojan Bogdanovic led Croatia with 27 points. – 10:25 AM
Italy booked their ticket to the Round of 16 in the last game of the night by beating Croatia with the two teams sharing a 2-2 record and the tie-breaker over Estonia which has a 1-3 record. The final score was 81-76 with the duo of Simone Fontecchio and Nicolo Melli scoring 19 points each for the winning side. Bojan Bogdanovic was a one-man offense for Croatia but his 27 points were not enough. -via EuroHoops.net / September 6, 2022
Following the departure of Donovan Mitchell, many around the league are anticipating the Jazz looking to move Jordan Clarkson, Bojan Bogdanovic and/or Mike Conley before the trade deadline. Clarkson has generated the most interest thus far with the Memphis Grizzlies, Milwaukee Bucks, Sacramento Kings and Toronto Raptors said to be teams with initial interest following Rudy Gobert's departure earlier this offseason, sources told Fastbreak. -via Sports Illustrated / September 6, 2022
Bojan Bogdanovic is in a reflective mood. Understandably so. Croatia's tower of strength declares that FIBA EuroBasket 2022 will be the end of the line for his international career. Not an irrevocable call, of course. Always time for a change of heart, albeit he is now 33 old and it's been a dozen summers since he made his debut as a fledgling star at FIBA Basketball World Cup 2010, in Turkey. -via FIBA / September 4, 2022